Tag Archives: NotWearingPants
This expression means, "Oh yeah, I'm what makes this looks good!"
(OK, I needed the cold weather gear after all.)
Here's the full view.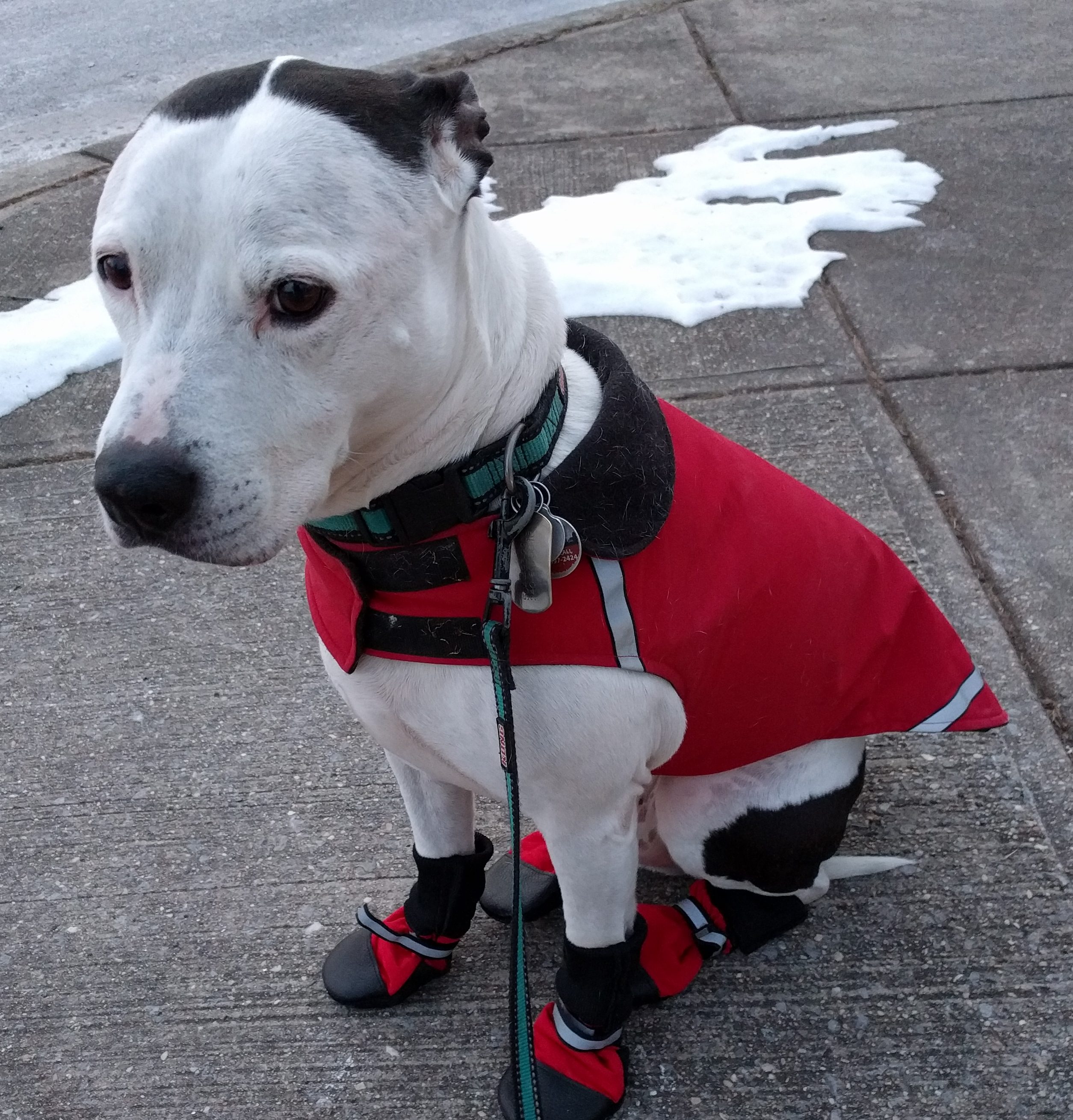 This expression means, "Really? A jacket and boots? Do I really need to wear these?"
I was walking up the street the other day when a little boy turned to his mother and said, "Mommy! That dog looks like a cow!" Well, I do have the big black spots, so sure, that's fair.
Then he continued "He's even got the thing that hangs down for milk!" Uh… I'm gonna let Mommy and Daddy field that one.
#NotWearingPants
(Image via Public Domain Images)